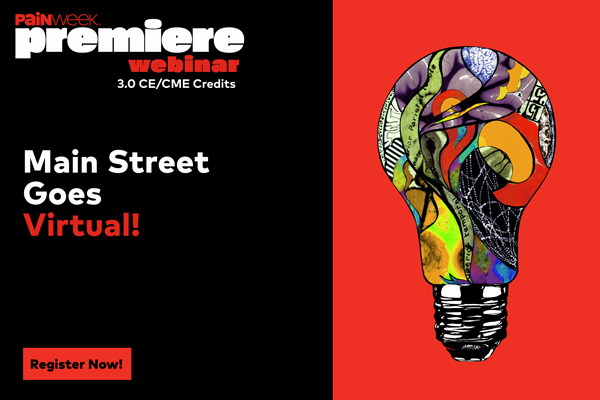 Make sure to register for this timely and relevant educational series.
PAINWeek Premiere webinars launched in Q3 2020 and generated very meaningful metrics!
18 webinars presented Q3-Q4
1,079 participants
26 faculty
70 CE/CME presentations
16 sponsored programs
47 CE/CME hours provided
50,713 CE/CME hours earned
Challenges and Advances in the Diagnosis and Treatment of Migraine

Sponsored Presentation

Drugs, Documentation, and DEA:


Improving Your Charting and Prescribing Rationale in 2021 and Beynod
Free for Subscribers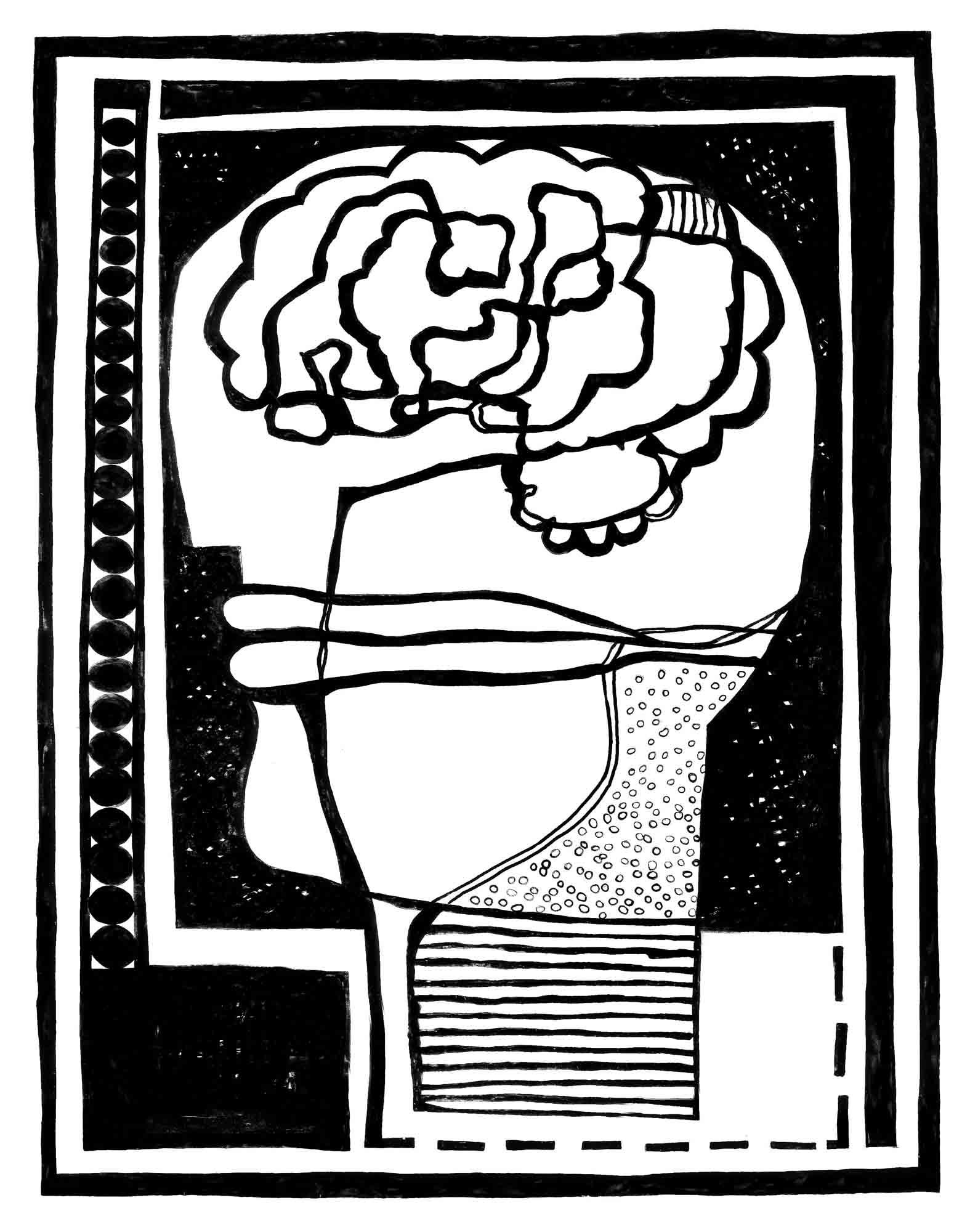 Causalytics—
You're in Pain, and It's All Your Fault
Sponsored Presentation
Everybody's Greasing Up, But Should You Rub It In?
A Review of Topical Analgesics and Available Evidence in Clinical Trials
More information coming soon.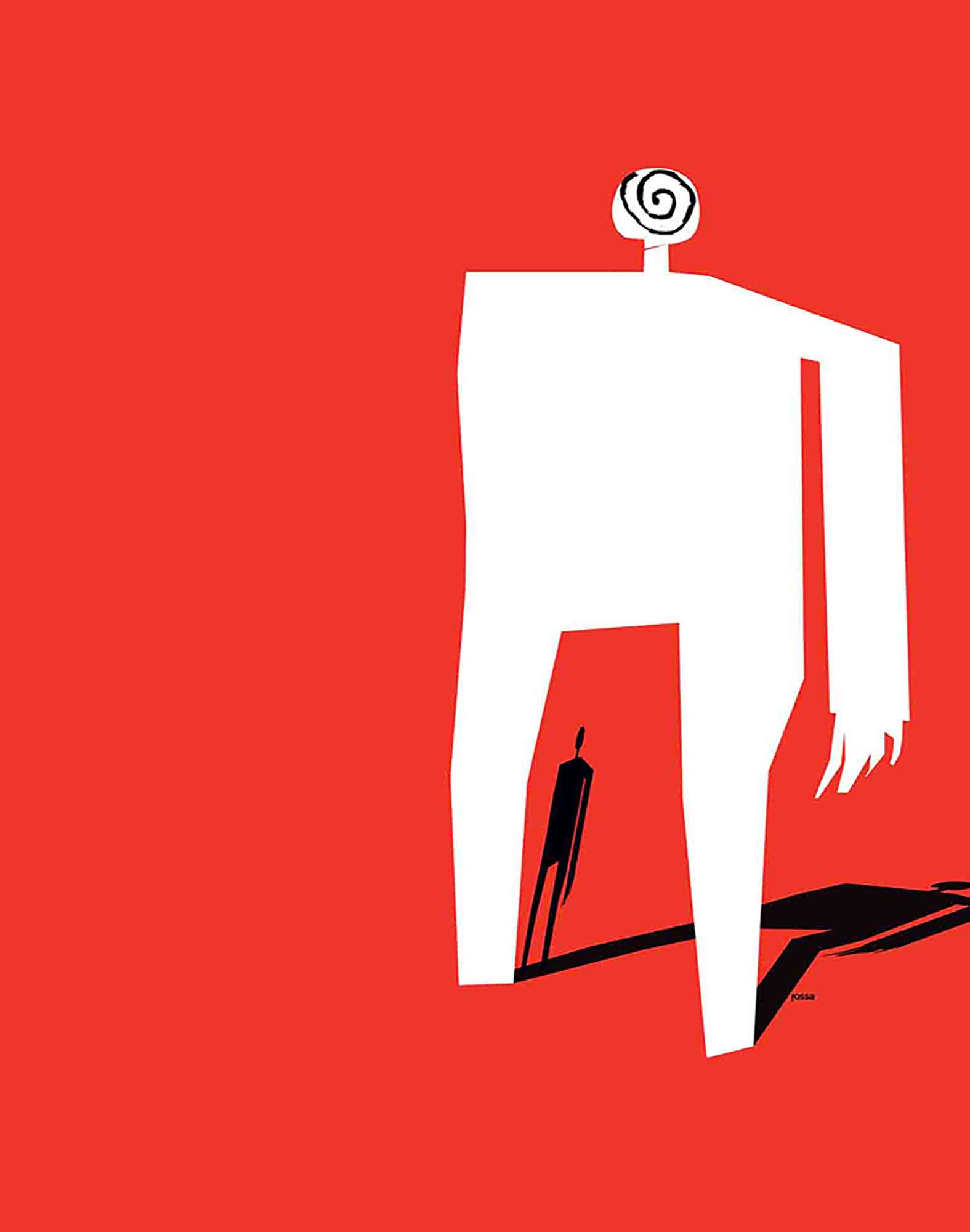 The Emerging Role of CGRP Inhibitors in the Prevention and Treatment of Migraine
Sponsored Presentation
Testing the Waters:
Urine Drug Screening for the Perplexed Among Us
More information coming soon.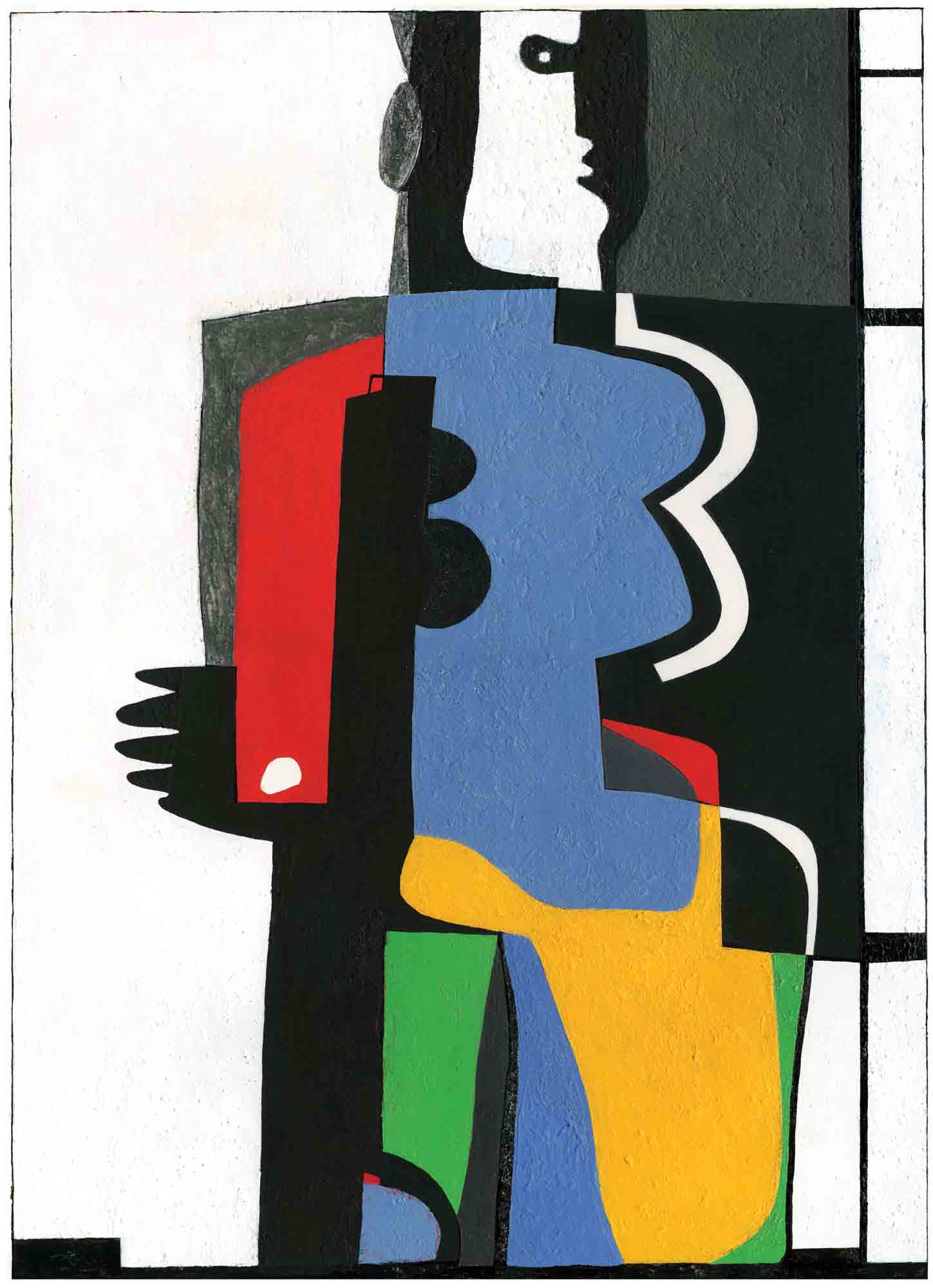 Pain Pathways Made Simple
Sponsored Presentation
Causalytics–
You're in Pain, and it's All Your Fault
More information coming soon.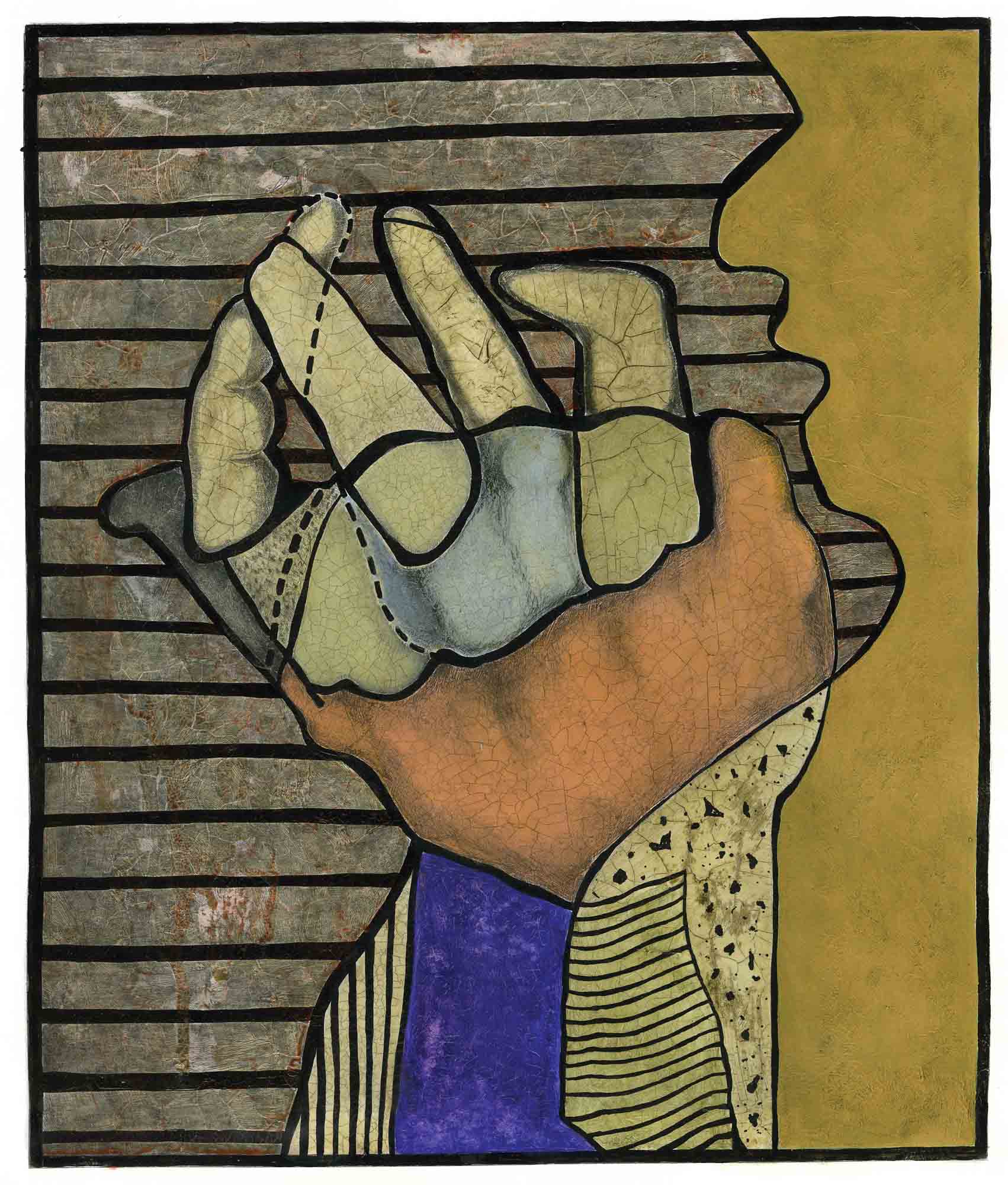 Mirror Mirror on the Wall:
Who's the FDA's Fairest ADF of All?
Sponsored Presentation
Triple Threat or Epiphany?
The Need for a Biopsychosocial Approach to Pain Management
More information coming soon.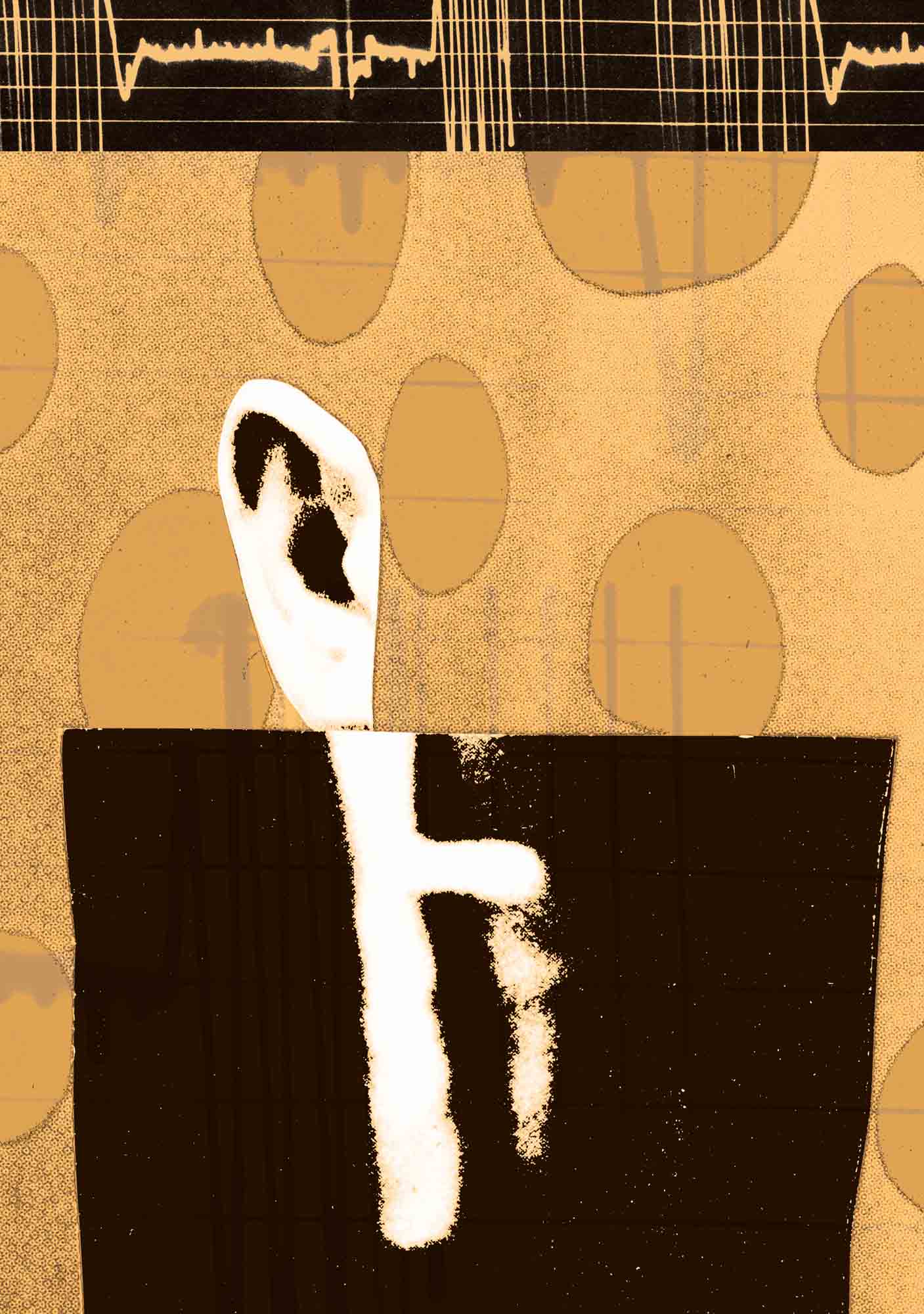 Drugs, Documentation, and DEA:
Improving Your Charting of Prescribing Rationale in 2021 and Beyond
Sponsored Presentation
After the Goldrush:
Testing Medical Cannabis and CBD in Chronic Pain Patients
More information coming soon.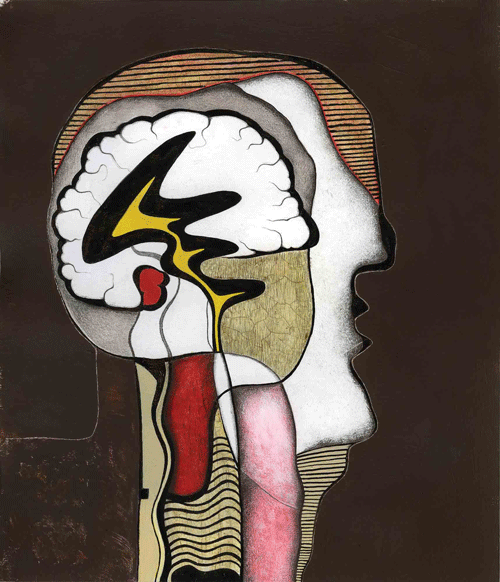 The Other Opioid Crisis:
Heroin and Fentanyl
Sponsored Presentation
Flow to the Toe:
Differentiating Neurogenic and Vascular Claudication
More information coming soon.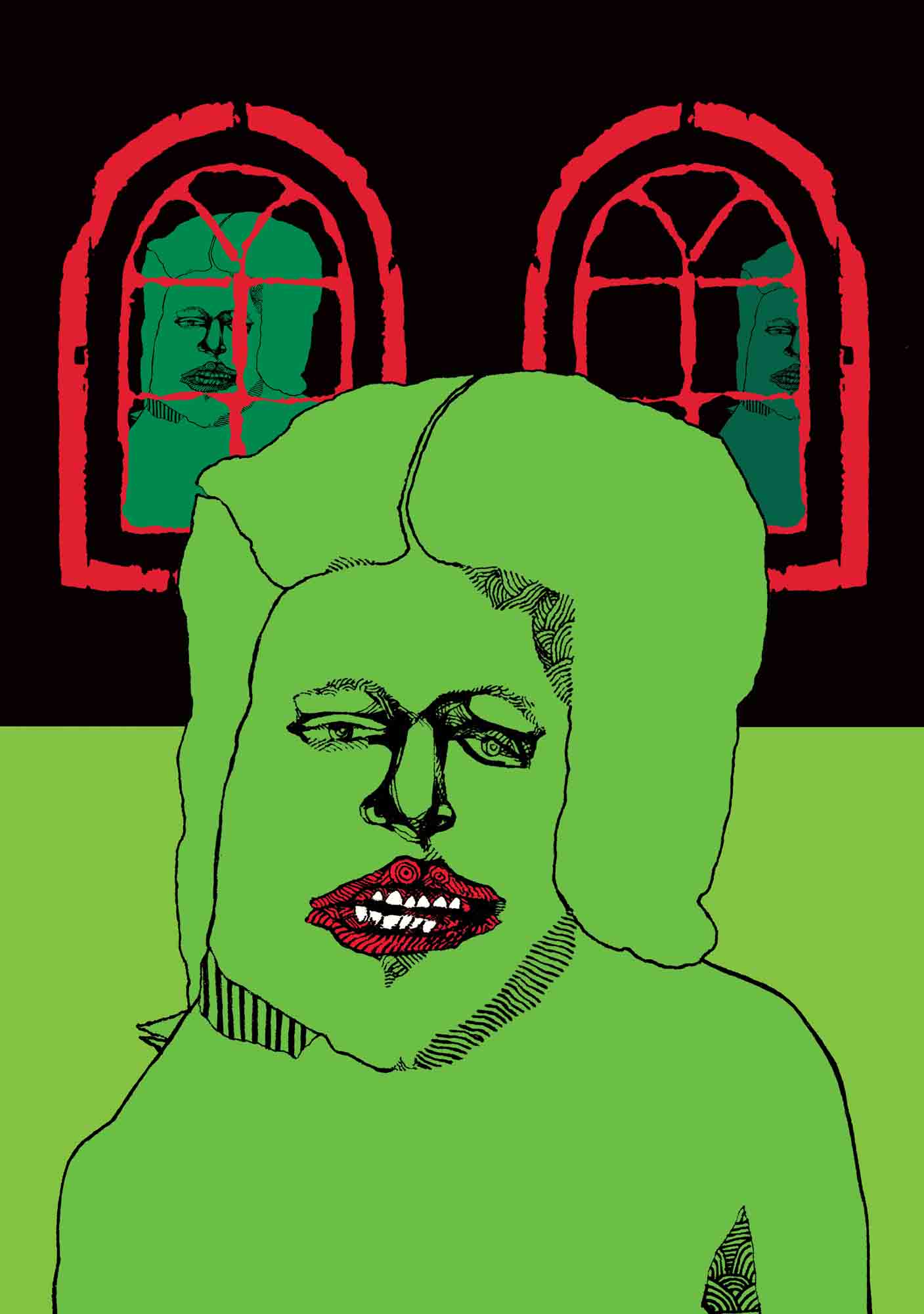 Mirror Mirror on the Wall:
Who's the FDA's Fairest ADF of All?
Sponsored Presentation
Spinal Stenosis:
Epidemiology, Pathophysiology, and Treatment
More information coming soon.
PAINWeek On Demand is an online library with over 100 hours of sessions from the PAINWeek Live Virtual Conference that you can access 24/7. Plus, every session is certified for credit.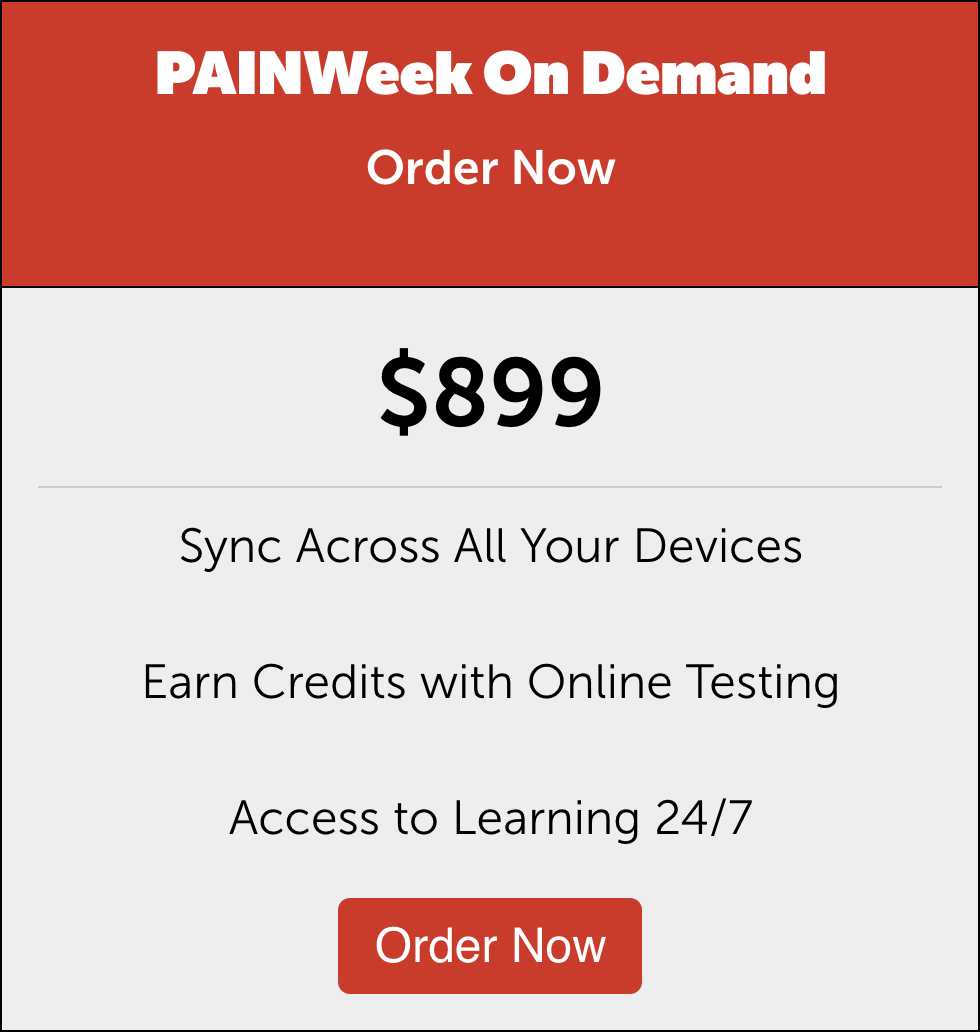 The PAINWeek On Demand experience offers you the convenience of learning on your own time from the comfort of your home, the office, or while traveling. Watch slides with synchronized audio and video. We make it easy for you to access content anytime, anywhere, from any device!
It's great for people who were unable to attend, or for those who attended but couldn't fit every desired session into their schedule.
The PAINWeek Premiere webinar series is an online, live conference that can be accessed via your desktop, tablet, or mobile device, that allows participants to interact with presenters in real time. The series features timely clinical, product, and medical/legal information for frontline practitioners.
PAINWeek Premieres webinars are certified for CE/CME credit.
Frontline practitioners: physicians, nurses, nurse practitioners, physician assistants, and pharmacists involved in managing acute and chronic pain.
Click here to see sponsorship and support opportunities.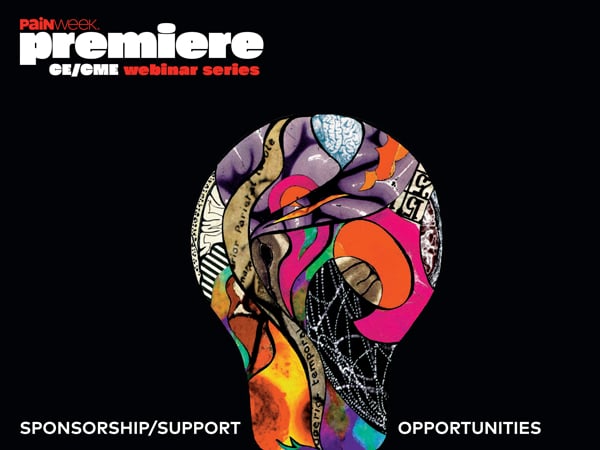 Please contact Mike Shaffer, our Director of Business Development, at ms@painweek.com for additional information on how your organization can sponsor a PAINWeek Premiere webinar or other NPP.
If you have registered for our PAINWeek Premiere webinar and have not received a confirmation, please check your junk/spam folder as we immediately email a confirmation after you have successfully registered. If you do not see anything there, please contact us at info@painweek-support.com.
No, all you need is a computer, tablet, or smartphone with reliable Internet connection.
Yes, you can ask questions anytime during the presentation. They will be answered during the Q&A session at the end of the webinar. You will also be able to see questions other attendees ask.
Yes, there will be a recording of the PAINWeek Premiere webinar. We can send a link upon request.*
*Recorded presentations are not available for credit.
Yes, you will be emailed a link to the PowerPoint slides when you receive your email confirmation.
The registration is limited to 300 attendees per webinar