Saturday, June 12, 2021
12:00p - 3:00p (ET)
Registration will open soon.
12:00p - 1:00p

The Other Opioid Crisis:
Heroin and Fentanyl

Faculty Kevin L. Zacharoff, MD, FACIP, FACPE, FAAP

There is a significant amount of media, political, and public attention paid to the opioid crisis/opioid epidemic in the United States today. With the seemingly ever-increasing number of opioid-related overdoses and fatalities, there has been a feverish push by stakeholders to diminish the amount of opioids prescribed in order to help stem these worrisome trends. Unfortunately, there may be a lack of focus regarding the true definition and characterization of the opioid epidemic. There may also be a rush to judgment about the role of appropriately prescribed opioid analgesics in the addiction crisis we face today as well. This presentation will discuss the roles and statistics of both prescription and illicit opioids (namely heroin and fentanyl) in today's "opioid overdose epidemic" with the intention of clarifying important differences and similarities between these competing epidemics including concerns and clinical considerations specific to each of them. Additionally, this program will examine and identify how these medications and drugs share potentially tragic adverse effect profiles in many cases. However, it is important for clinicians to make sure that appropriate chronic pain patients that may be candidates for opioid analgesic therapy aren't penalized, and still get the treatment that they deserve.

UAN 0530-0000-21-013-L08-P
Rx hours 0.0

---

1:00p - 1:45p

Treatment Advances in Painful Diabetic Peripheral Neuropathy (PDPN) of the feet:
Integrating Prescription-Strength Capsaicin into your Office Procedures

Sponsored by Averitas Pharma, Inc.

Faculty Orlando Landrum, MD, MBA

A presentation by Orlando Landrum, MD, MBA providing an overview of high concentration capsaicin and data supporting efficacy and safety for painful diabetic peripheral neuropathy of the feet.

Not certified for credit.

---

1:45p - 2:45p

Flow to the Toe:
Differentiating Neurogenic and Vascular Claudication

Faculty Peter G. Pryzbylkowski, MD

Vascular claudication and neurogenic claudication are common causes of pain in the lower extremities in the ever-growing elderly population. It is important for all healthcare providers to understand the disease states and the pertinent history that needs to be elucidated to identify one disease state as being the cause of lower extremity pain. Treatment of neurogenic claudication by interventional pain specialists goes way beyond just the performance of a lumbar epidural steroid injection. New percutaneous treatment options for lumbar spinal stenosis with neurogenic claudication provide interventional specialists with the tools needed to deliver a mechanical fix for patients.

UAN 0530-0000-21-007-L08-P
Rx hours 0.10

---

2:45p - 3:00p

Faculty Q&A

---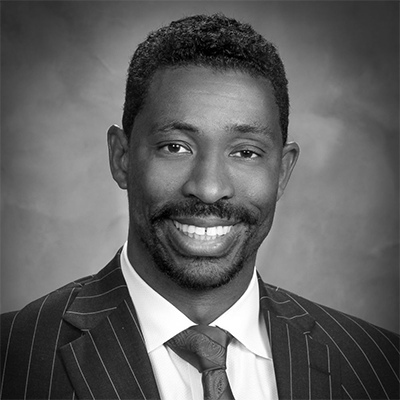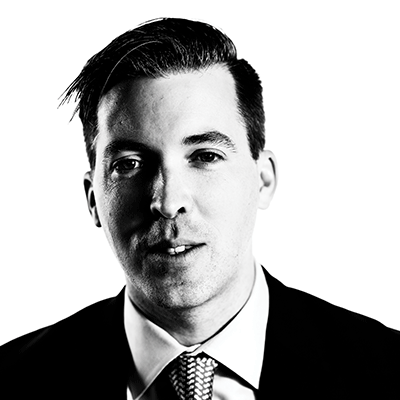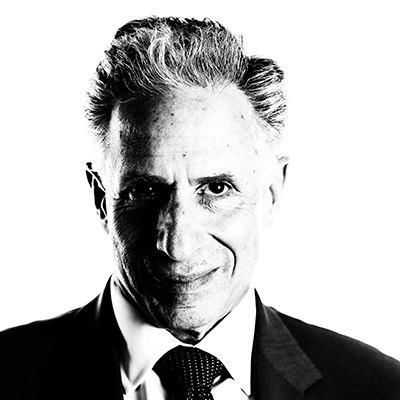 Program Guide
The program guide will be availble before the webinar.

This activity is provided by Global Education Group.
Target Audience
The educational design of this activity addresses the needs of frontline clinicians: physicians, nurses, nurse practitioners, physician assistants, and pharmacists involved in managing acute and chronic pain.
Statement of Need/Program Overview
Whether you're in a hospital or office-based practice, chronic pain patients are everywhere—and YOU are absorbing the burden of their care.
A just released report by the National Institutes of Health outlines positive steps that practitioners can take in response to the burgeoning problem of prescription medication abuse and to provide more effective pain management care to their patients. Key among these is access to pain education, and by participating in a PAINWeek Premiere Conference, you'll improve your skills in medication risk evaluation and mitigation, in pain assessment and diagnosis, and in the delivery of individualized multimodal treatment.
The Premiere agenda is purposely constructed for the busy clinician, delivering a full day of relevant, practical information, together with the opportunity for interaction and exchange with faculty and fellow attendees.
Pain Management for the Main Street Practitioner has been created to streamline the clutter of information on assessment, evolving guidelines, risk management, and changing reimbursement scenarios. Join us for a day of clinical and practice management CE/CME designed expressly for frontline clinicians. Participants can receive 2.0 AMA PRA Category 1 Credits™ as they expand their capabilities in the assessment, diagnosis, and management of chronic pain conditions.
Learning Objectives
Discuss common beliefs and inconsistencies about the role of prescription opioids in the opioid crisis
Distinguish the differences on history and physical exam between neurogenic and vascular claudication
Physician Accreditation Statement
Global Education Group is accredited by the Accreditation Council for Continuing Medical Education to provide continuing medical education for physicians.
* This CE/CME activity complies with all requirements of the federal Physician Payment Sunshine Act. If a reportable event is associated with this activity, the accredited provider managing the program will provide the appropriate physician data to the Open Payments database.
Physician Credit Designation
Global Education Group designates this live activity for a maximum of 2.0 AMA PRA Category 1 Credits™. Physicians should claim only the credit commensurate with the extent of their participation in this activity.
ABIM MOC Recognition Statement
Successful completion of this CME activity, which includes participation in the evaluation component, enables the participant to earn up to 2.0 medical knowledge MOC points in the American Board of Internal Medicine's (ABIM) Maintenance of Certification (MOC) program. Participants will earn MOC points equivalent to the amount of CME credits claimed for the activity. It is the CME activity provider's responsibility to submit participant completion information to ACCME for the purpose of granting ABIM MOC credit.
Nurse Practitioner Continuing Education

Global Education Group is accredited by the American Association of Nurse Practitioners as an approved provider of nurse practitioner continuing education. Provider number: 110121. This activity is approved for 2.0 contact hour(s) (which includes 0.10 hour(s) of pharmacology).
Nursing Credit Designation
Global Education Group is accredited with distinction as a provider of continuing nursing education by the American Nurses Credentialing Center's Commission on Accreditation.
This educational activity for 2.0 contact hours is provided by Global Education Group. Nurses should claim only the credit commensurate with the extent of their participation in the activity.
Physician Assistants
AAPA accepts certificates of participation for educational activities certified for AMA PRA Category 1 Credit™ from organizations accredited by ACCME or a recognized state medical society. Physician assistants may receive a maximum of 2.0 hours of Category 1 credit for completing this program.
Pharmacy Credit Designation

Global Education Group is accredited by the Accreditation Council for Pharmacy Education as a provider of continuing pharmacy education.
Global Education Group designates this continuing education activity for 2.0 contact hours (0.2 CEUs) of the Accreditation Council for Pharmacy Education. This is a knowledge-based activity. UANs are in the agenda.
Instructions to Receive Credit
In order to receive credit for this activity, the participant must attend the courses. Web link to credit application and evaluation form will be emailed to participants the following week. Once completed, participants will be able to immediately download/print their certificates. Pharmacy learners will have their credits uploaded directly to NABP within 60 days of completion.
Americans With Disabilities Act

Event staff will be glad to assist you with any special needs (physical, dietary, etc). Please contact Patrick Kelly prior to the live event at (973) 415-5109.
For information about the accreditation of this program, please contact Global at (303) 395-1782 or cme@globaleducationgroup.com.
Disclosure of Conflicts of Interest
Global Education Group (Global) adheres to the policies and guidelines, including the Standards for Integrity and Independence in Accredited CE, set forth to providers by the Accreditation Council for Continuing Medical Education (ACCME) and all other professional organizations, as applicable, stating those activities where continuing education credits are awarded must be balanced, independent, objective, and scientifically rigorous. All persons in a position to control the content of an accredited continuing education program provided by Global are required to disclose all financial relationships with any ineligible company within the past 24 months to Global. All financial relationships reported are identified as relevant and mitigated by Global in accordance with the Standards for Integrity and Independence in Accredited CE in advance of delivery of the activity to learners. The content of this activity was vetted by Global to assure objectivity and that the activity is free of commercial bias.
The planners and managers reported the following financial relationships or relationships to products or devices they have with ineligible company related to the content of this CME activity:
Ashley Marostica, RN, MSN—Nothing to disclose
Kristin Delisi, NP—Nothing to disclose
Andrea Funk—Nothing to disclose
Lindsay Borvansky—Nothing to disclose
Liddy Knight—Nothing to disclose